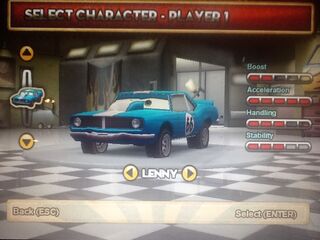 Character Information
Edit
Male
Occupation
Edit
Queens Racer
Vince, Barry, Sonny, Lightning McQueen
Voiced by
Edit
unknown
Movie Appearances
Edit
None
Cars Toons Appearances
Edit
None
Video Game Appearances
Edit
Cars: The Video Game Cars: Mater-National Championship
[show]==Cars: The Video Game==
Lenny lives up in Queens, along with a small gang, himself, Vince, Barry, and Sonny. The Gang came to Radiator Springs to race against Lightning McQueen. Lenny speaks in a rough, angry voice. Vince and the gang stayed at Radiator Springs for a while. Lenny joined in a few races which involved Lightning McQueen. Lenny is very timid, and as a result, was too scared to race with Chick Hicks.
In the Game
Edit
He first appears as one of the speeders in one of the levels of Sheriff's Hot Pursuit.
He then appears in Ornament Valley Circuit where he challenges Lightning McQueen to a race.
He doesn't appear any more after that.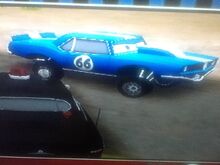 In Cars Mater-National, he first appears racing in Fillmore's Nature Preserve. He then is your opponent in level 7 of Doc and the Law's Race 'N' Chase.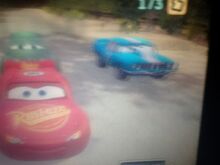 Fangames
Edit
Lenny is likely to be a playable character in the upcoming Cars:IGNITE Remake, and would have played one of the main characters in a concept-stage fangame called "Vince and the 300000 Racketeers ths Video Game", a racing game set in a fiction town in Colorado called Queens, which was scrapped in favor of an idea called "Poliwrath Vs. Exploud". His uncanonic full name is "Lenny Y. OilDrazzle".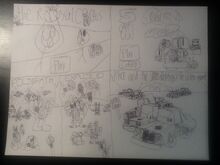 Clarence Nash was perhaps Donald Duck's greatest voice actor of all time and was definitely thought to have voiced Lenny, but he was not credited.
Like how Pokémon can only say their own names, Lenny can only say "Good" and "Not Good".
in the PS3 version of Cars: Mater-National Championship, he has two black lines on his rear that don't appear in any other version of either game.